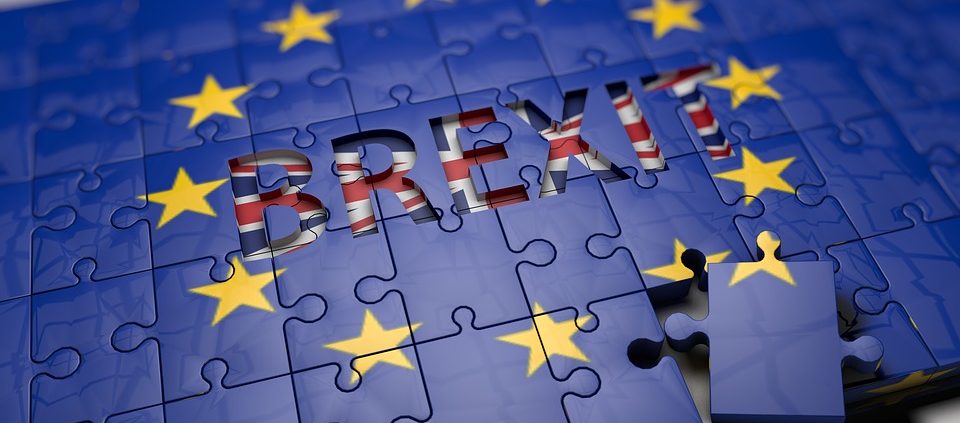 TalkEU Hablar de la UE
EUreden Parlare dell'UE
Brexit has undoubtedly caused a stir in Europe's political and business landscapes. There are a lot of questions being asked, and not many answers being given.
I'm part of the COBCOE (Council of British Chambers of Commerce in Europe) Brexit Taskforce because I strongly believe that for a Brexit deal to benefit all parties, it has to be a deal that works for businesses; a deal that promotes trade across Europe. Economic stability and growth are of paramount importance to secure a sustainable and prosperous future for all.
It was at a recent COBCOE event that I was asked "what will happen to English in Europe after Brexit?"
Ireland needs English to stay
While some MEPs have suggested that English will lose its status as an official language after Brexit, this seems incredibly unlikely. It was the United Kingdom that nominated English as an official language, and the other two main English-speaking EU member states, Ireland and Malta, therefore proposed Gaelic and Maltese respectively. However, according to European Commission statistics, 93% of the Irish population would call English their mother tongue. Furthermore, the EU has been unable to translate all public documents into Gaelic due to a shortage of translators. English will not be disappearing from the European Union.
The other suggested change to the status of English is that while it will remain an 'official' EU language, it will cease to be a 'procedural' language, meaning that business conducted in Brussels would be limited to French and German.
This scenario also seems implausible.
In fact, most EU officials use English
As the United Kingdom and Ireland were not founder members of the EU's predecessor, the European Economic Community, the vast majority of legislation in the early years of the EEC was drafted in French. According to a former EU translator, it was not the UK's accession that dethroned French as the main procedural language of the EU, but rather the arrival of diplomats from Austria, Sweden and Finland in the mid-90s. From this point onward, officials from new member states had English as their second language, not French.
In European Commission statistics from 2012, 38% of adults outside countries where English is an official language are able to have a conversation in that language. The same figure for French was just 12%.
By 2014, the European Parliament estimates that 95% of European Commission texts are drafted in English, and English was spoken almost twice as much as any other language in the European Parliament.
These are trends that will not disappear overnight, no matter the outcome of Brexit.
There is, however, one change to English that's likely to occur as the majority of its native speakers leave the EU: the rise of peculiarly European anachronisms. An EU list of misused English words and phrases includes "actual" to mean 'happening now' rather than 'real' or 'existing', and "punctual" to mean 'occasional.'
Font: www.todaytranslations.com
https://www.follow-up.com.br/en/wp-content/uploads/2017/04/brexit-2070857_960_720.jpg
580
960
Follow-Up
https://www.follow-up.com.br/en/wp-content/uploads/2016/07/logofollow-300x127.png
Follow-Up
2017-04-12 18:36:09
2017-11-06 21:19:07
What will happen to English in the EU after Brexit? - Announcing TalkEU